ABOUT
Dr Tembisa Tini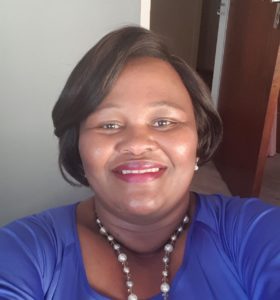 Dr Tini's mission is to provide compassionate, comprehensive, obstetrics and gynaecological healthcare. After obtaining her degree at the University of Transkei in 2003, Dr Tembisa Tini completed her internship in the Port Elizabeth Hospital Complex. Following her community service year, she was appointed as a Medical Officer at Nelson Mandela Academic Hospital (NMAH). It was in 2012 that she became a Registrar through the University of the Free State. Then in 2016, through the Fellowship of the College of Obstetricians and Gynaecologists of South Africa (FCOG SA), Dr Tini obtained her qualification as an OBGYN only to continue to earn her Masters of Medicine in 2017.
Finally, after years in the public sector providing the disadvantaged in the area with her expertise as a Specialist Obstetrician & Gynaecologist, she has now opened her private practice in Port Elizabeth. From here she hopes to inspire hope in women through the provision of family-centred, cutting-edge healthcare. By demonstrating care through listening, expressing concern, and empathy for her patients, Dr Tini is an extremely tender-hearted specialist in her field who prioritises accountability, respect and compassionate care.
As a female, Dr Tini finds it easy to relate to the issues that many of her female patients are faced with as she has first-hand experience of many of them. She encourages her patients to bring their partners along so that they can understand the complexities of womanhood, motherhood and the struggles that women are faced with. From general reproductive and gynaecological health to providing mothers-to-be with comprehensive obstetric care, Dr Tini is passionate about ensuring high-quality health care to the women who enter her doors.
Background
2003 – MBChB – University of Transkei
2004 – Internship – PE Hospital Complex
2005 – 2012 – Community Service and Medical Officer – NMAH
2012 – 2016 – Registrar - UFS
2016 – FCOG SA
2017 – MMed – UFS
2017 – Sep 2018 - Specialist – Mthatha Regional Hospital
Oct 2018 – Specialist – Private Practice –  Port Elizabeth